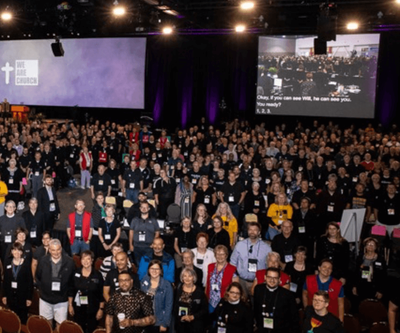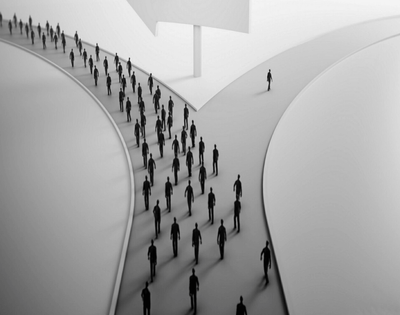 Once Saved Always Saved - Dangerous Doctrine
Dear brethren "once saved, always saved" is a popular belief in the majority of proffessed Christians. This is a masterpiece of the arch deciever which has caused millions of people to claim to be Christians, pointing with conviction to the day they confessed their faith and have been members of their church for most of their lives but live as the world does in food, dress, and entertainment and are indistinguishable from the world.
Jesus limited entrance into the kingdom when he said,
"
Not everyone who says to me, 'Lord, Lord,' will enter the kingdom of heaven but only he who does the will of my Father in heaven" (Matthew 7:21).
Jesus continued:
22 Many will say to me in that day, Lord, Lord, have we not prophesied in thy name? and in thy name have cast out devils? and in thy name done many wonderful works?
23 And then will I profess unto them, I never knew you: depart from me, ye that work iniquity.
The Appostle Paul narrowed the passage into the kingdom even further when he said,
"For those God foreknew he also predestined to be conformed to the likeness of his Son, that he might be the firstborn among many brothers" (Romans 8:29).
This is not a scripture which states that certain people are predestined to be saved. It is a scripture which states that God predestined the qualification for those who will be saved.
Paul continues:
For as many as are led by the Spirit of God, these are sons of God. (Romans 8:14)
When not at church those who live as they please in the week are not abiding in Christ, reject being led by the Spirit, are not the sons of God. We are living at a time when God will separate the wheat from the tares and His children from those who are not.
We need to examine our selves to be sure I am indeed still a child of God today:
There is another comforting passage that has been misconstrued by those teaching once saved always saved:
My sheep hear My voice, and I know them, and they follow Me. And I give them eternal life, and they shall never perish; neither shall anyone snatch them out of My hand. John 10:27-28
Many will be lost even though desiring to be saved,
and these people will not submit to the purifying and refining process that is required in the born again experience; which is of the Spirit.
They desire the gift of eternal life but will not surrender to the wishes of the Father, and make no attempt to establish a personal relationship with the Son. There is no daily surrender to the ministering works of the Holy Spirit which is required to gain eternal life, and if this is resisted the transformation will stall, and sanctification may fail.
If we desire salvation we must put on the cross and follow Jesus:
"If any man will come after me, let him deny himself, and take up his cross, and follow me.
For whosoever will save his life shall lose it: and whosoever will lose his life for my sake shall find it." Matthew 16:24, 25.
We must walk in His footsteps and glorify Him in our actions and deeds:
Not of works, lest any man should boast." Ephesian 2:9
This is the fruit of salvation, and it comes from a continual surrender of self, as opposed to a step-by-step process of attainment, by working your way up to Heaven.
"Each day is a continual centering and focus on your maker, and His Word" This is where many fail to comprehend the requirements of salvation, and fail to see the limitations that grace has with respect to the need for our voluntary submission to the will of the Father. Our Creator will not force our hand, so His grace is limited, but only by our willingness to submit to His requirements, the requirements that the Law demands.
Please take heed of the following statements and pay particular attention to the qualifying key words. They may at first appear to contradict, but they do not.
Saved — Assurance "When man is created anew in Christ Jesus, he becomes a partaker of the divine nature. God has, through His own power, united in man the human and the divine. He clothes humanity with the robe of Christ's righteousness. Man is enabled to discern the Saviour, and by beholding he is changed into the likeness of His character. He recognizes the words of Christ, 'All power is given unto Me in heaven and in earth.' He who discerns Christ is a partaker of His Spirit and His righteousness. He has the inward assurance that Christ is abiding in the soul-temple."
E.G. White Manuscript Releases, vol. 21, p. 20.
Many decieved Christians say"do not strive"
when the Bible says in
Luke 12:24 Strive to enter in at the strait gate: for many, I say unto you, will seek to enter in, and shall not be able.Pauls says beat your body into submission: 1 Corinthians 9:24-27 Know ye not that they which run in a race run all, but one receiveth the prize? So run, that ye may obtain. And every man that striveth for the mastery is temperate in all things. Now they do it to obtain a corruptible crown; but we an incorruptible. I therefore so run, not as uncertainly; so fight I, not as one that beateth the air: But I keep under my body, and bring it into subjection: lest that by any means, when I have preached to others, I myself should be a castaway.
The Christian life is a battle and a march
. In this warfare there is no release; the effort must be continuous and persevering. It is by unceasing endeavor that we maintain the victory over the temptations of Satan. Christian integrity must be sought with resistless energy and maintained with a resolute fixedness of purpose.{MH 453.2}